This month has practically flashed past with easter and revision and whatnot, as well as the start of this blog right here. Make sure to give this blog a follow to stay up to date with new posts.
Clothes
Cheap Monday Sweatshirt
I have been slyly keeping track of this sweatshirt for a while now – I got it on ASOS for £19 on sale with only size xs left in stock. I love Cheap Monday clothes in general because of how simplistic, usually oversized and good quality they are. This particular sweatshirt has a super oversized fit (I repeat, this is a size extra small somehow) and features a cutout and neck strap at the back for a little bit of a refined edge. I've been wearing this out and about practically all month and love it to bits. You can find a somewhat similar off-shoulder sweatshirt here as it's sold out now.
Summery Shorts
I'm not really much of a shorts person, however, these two pairs may have swayed me totally. The black faux leather shorts are from Forever 21 and you can find them here. The monochrome hound's tooth shorts I got from my Charity Shop Haul and are an absolute bargain. I can't wait for the warmer weather to be more consistent so I can finally try out some new looks with these.
Makeup
So I've also been loving the purple eyeliner that my mum brought back for me from her trip to Germany. It's an ARTDECO Calligraphy Dip Eyeliner in shade 09 which you can find here. It's quite refreshing to try out some new colours for typically monotonous eyelines, moreover, this shade is lovely and the application is super smooth. It's not a brand I've heard of before, and I haven't seen it in shops here but it's definitely one to try out.
Music
This month BTS dropped Face Yourself and I have listened to it possibly hundreds of times by this point. Crystal Snow, Don't Leave Me and Let Go are the main new tracks (as most of the rest are the Japanese versions of songs from their previous album). Listen to this. Seriously. And with that I have to mention the world tour just announced and how stoked I am that there will be London shows for the first time ever! I will probably be talking about this forever so this can serve as your official warning.
Shows
I am slowly but surely rewatching Brooklyn Nine-Nine with my boyfriend (while catching up with the current episodes by myself) and guys this is probably the best show. I've seen and reblogged close to 100 posts about how unproblematic this show and its writing is, the representation they nail and its comedic genius. It's on season 5 and hasn't been renewed for season 6 seemingly because its ratings are dropping with time which is a shame.
Games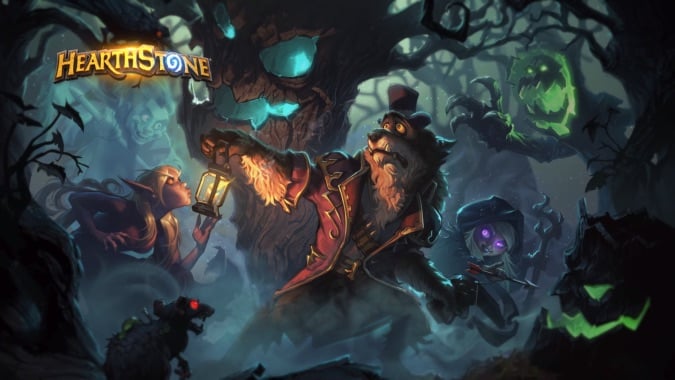 The new expansion for Hearthstone dropped this month – Witchwood introduces echo and rush mechanics and,with the new in game year, cycles out the older expansions. I've probably been playing this more than I should since I have exams coming up but it's definitely worth trying out if you like (free with in game transactions) card games. I first played this maybe 3 years ago and yet it stays relevant and interesting, so take a look at some streamers or youtube content if you wanna see more about it and unsure if you want to join.